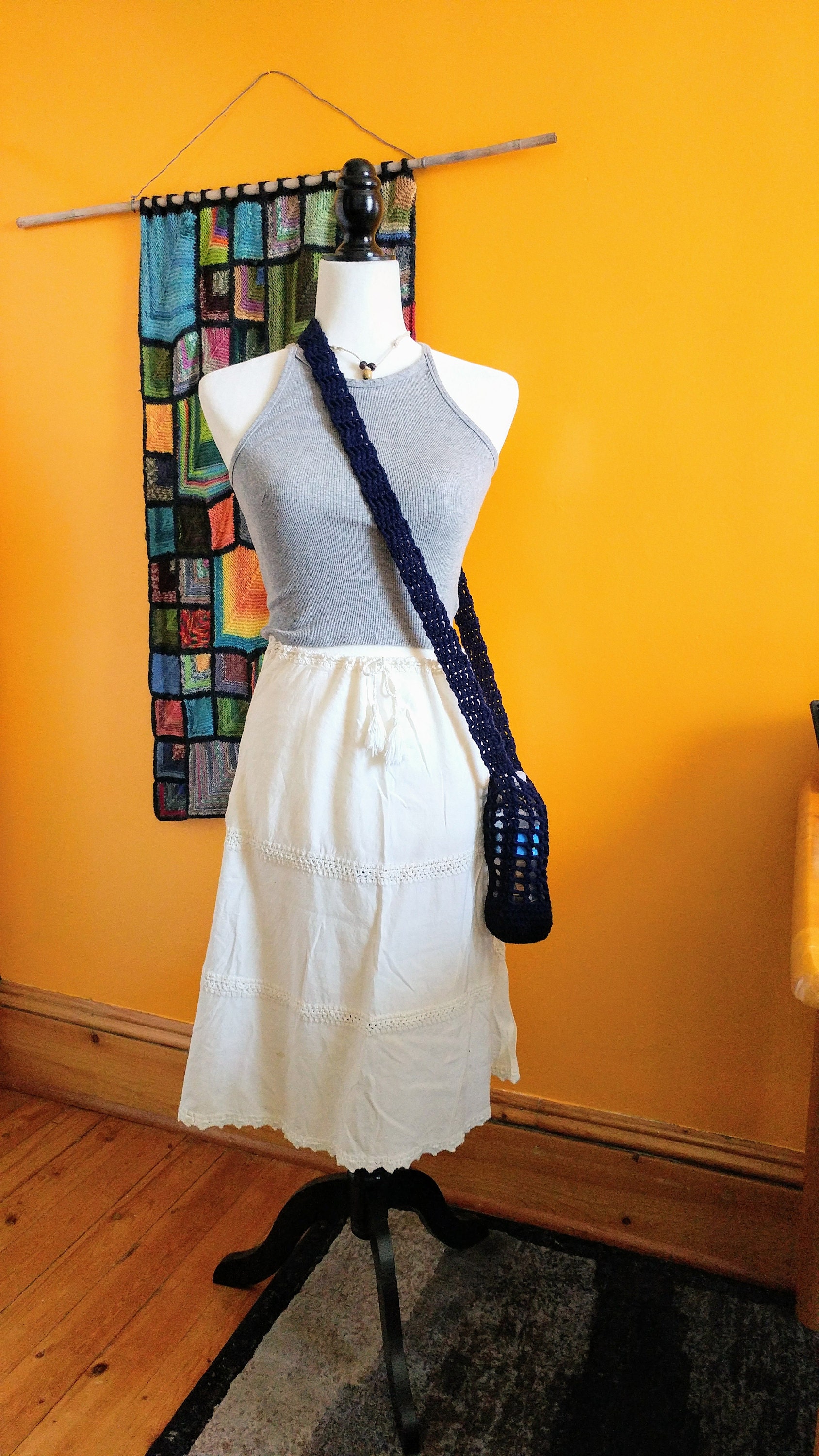 Mabel is probably sad she can't see how much she's rocking her summery outfit. Womp womp. 
. . . . . . .
I've been working on a water bottle holder for quite a while and it was always set aside to work on other things.  I wanted the holder to not only accomodate standard water bottles, for those who use them, but other things as well;  Specifically mason jars and larger reuseable water containers-- like my 750ml KOR one.  (I love that thing soooo much)
Well, after tweaking, and some testing out, I'm fully happy with what I came up with; a holder that's sturdy enough to hold mason jars (for beverages, smoothies, overnight oats-- whatever), and larger water bottles, which has a thick bottom to absorb condensation and provide some cushion to protect your vessel.  I also left a solid strip from the base all the way through the strap to keep stretching to a minimum.
I have yet to get "good" pictures to put up a proper listing, but it's next on my list of additions.  Just in time for summer festivals, walks, hikes, and watever else. You gotta keep hydrated! :)